Connect better with customers, suppliers and internal departments.
From Broadband to Ethernet and WAN, not all connectivity is the same.
At RingTail Comms we offer all the major options for UK businesses.
ADSL2+ Standard Broadband – up to 20Mbps download speed
FTTC Super-Fast, Fibre to the cabinet (FTTC) – up to 80Mbps download speed
SoGEA Broadband without a telephone line – 40Mbps to 330Mbps Speeds
Fibre Leased Lines dedicated, managed internet service – speeds up to 1Gbps
There are a variety of connectivity options, ranging from simple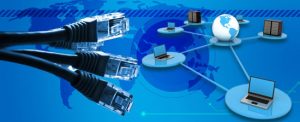 business broadband to dedicated internet access solutions and managed MPLS services – giving you a tailored, business-grade, 'always on' connection – with performance and price levels to suit your business, and the scale and capacity to grow along with your company.
WHY USE RINGTAIL COMMS FOR YOUR CONNECTIVITY?
Best deal for your local need
Offering choice of access provider, connected via our core network, with dedicated support.
Fantastic performance
Our core network is superfast and peers into the internet incredibly effectively.
There when you need us
Comprehensive managed services backed by our 24/7/365 UK-based customer support.
Contact us for more information